Nothing beats seeing your dog when you come home from a long and stressful day at the office. They are more than happy to see you right away no matter how long you've been gone!
At We Love Doggos, it's our mission to protect and advocate for companion dogs, as well as to develop a community dedicated to strengthening the human-animal bond. These adorable friends below prove that time and distance is not enough to stop them from looking forward to seeing you. Scroll down below to see how stoked doggos can get when their human comes home!

Images & Article courtesy of Cuteness
Without further ado, let's get into the cute and heartwarming photos!
1. Will Not Stay Still Until You Open The Door.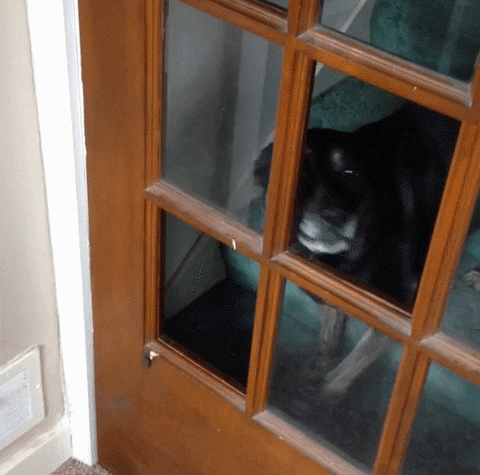 2. Just Look At Those Eyes!
3. No Jump Too Scary For A Much Awaited Reunion.
4. Peek-A-Boo.